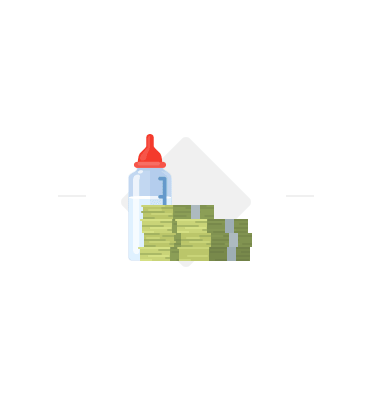 Whether it's your first, your last or somewhere in between, having a baby is not only stressful, but also expensive. The Economist reports that the average conventional delivery in the U.S. costs over $10,000 and that's before you factor in things needed to get the baby back home – clothing, diapers, strollers, car seats, etc.
Financial literacy website WalletHub recently conducted a study to evaluate which states deal the softest blow to the pocketbook when it comes to baby delivery. WalletHub compared the 50 states and the District of Columbia across 30 key measures of cost, health care accessibility, as well as baby- and family-friendliness.
Taken into account were delivery costs, annual child care costs, infant mortality rates, Medicaid expansion status, food security, vaccination status, and more. (See details here)
So…which states are the best and worst states for having a baby? And where does Georgia fall in the rankings? In this week's Map Monday, we take a look.
Story continues below
The 10 worst states to have a baby:
51. Mississippi
50. Alabama
49. South Carolina
48. Louisiana
47. Oklahoma
46. Georgia
45. Arkansas
44. Nevada
43. Florida
42. West Virginia
Georgia, which ranked 6th worst in the nation for states to have a baby, also came in at the following rankings: (1 is the best – 25 is average)
•    43rd – Infant Mortality Rate
•    47th – Rate of Low Birth-Weight
•    38th – Pediatricians & Family Doctors per Capita
•    35th – Child-Care Centers per Capita
•    34th – Parental-Leave Policy Score
The 10 best states to have a baby:
Vermont
Massachusetts
North Dakota
Rhode Island
Minnesota
New Hampshire
Washington
Colorado
Connecticut
Utah