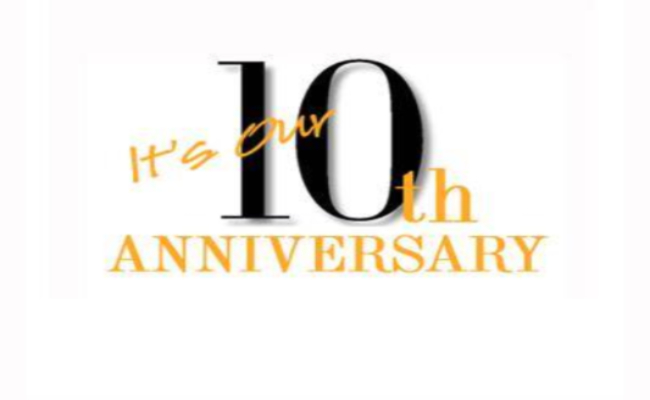 St Marys Pet Supplies Store is celebrating the fact that its doors have been open for a decade. The celebration is slated for Saturday, Jun 16th. The two-hour festivity kicks off at 1:00 p.m., with fun, prizes and lots of animals on hand.

There will be door prizes and raffle drawings, allowing guests the chance of leaving with some great gifts. There will also be hamster races, popsicle treats and best trick for treat. For a monetary donation to the Camden Humane Society, those in attendance can take home a personalized pawprint as a keepsake.
Speaking of the Humane Society, they will be attending the festivities, along with adoptable dogs and cats. For a recent summary of a few of their available adoptable animals, visit this page. 
Crooked River State Park employees will also be park of the celebration, with a variety of reptiles on display.
All the proceeds raised throughout the anniversary event will benefit the humane society. So, come out and help celebrate and support two local businesses that have a love for pets!
Satilla Boardsports and Carmen Katharine's Wreaths are two local business that donated to the raffle. Some of the vendors that will be at the celebration include Earthborn Holistic Natural Food for Pets, Buckle-Down Products and Merrick Pet Care.
Pet Supplies Plus, in the visible green building, has been a part of the community for the past decade, offering dog grooming services, sales of fish, birds, hampsters, guinea pigs, sugar gliders and a variety of reptiles. It is also a fully-stocked supplier of various brands of pet food, supplies, cages and knowledgeable advice from the caring and interested employees.
Make plans to stop by Pet Supplies Store June 16th, for a bit of fun, and consider leaving with an adoptable dog or cat from the Humane Society. According to the humane society, they take in 3 to 7 new animals each week. They are becoming over-crowded, and by just adopting one or two of the many fur-babies from the shelter will help keep the numbers down.
Interested in being a volunteer at the Kingsland Humane Society? Read about how you can help through this article.