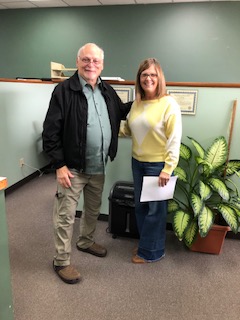 Richard Lee Richter, Sr. was recently reappointed to the Chattooga County Board of Assessors by Sole Commissioner Blake Elsberry.

Richter has served on the board for 18 years.
Mr. Richter is a Marine veteran who served during the Cuban missile crisis.
He worked in retail management for 40 years prior to his retirement.
"Mr. Richter has made many contributions to our community through his 8 year service on the library committee and the literacy council. For 15 years he also assisted with blood drives and helped operate the voting polls at the Gore Fire Department," the press release stated.
Mr. Richter was sworn in by Kim James.