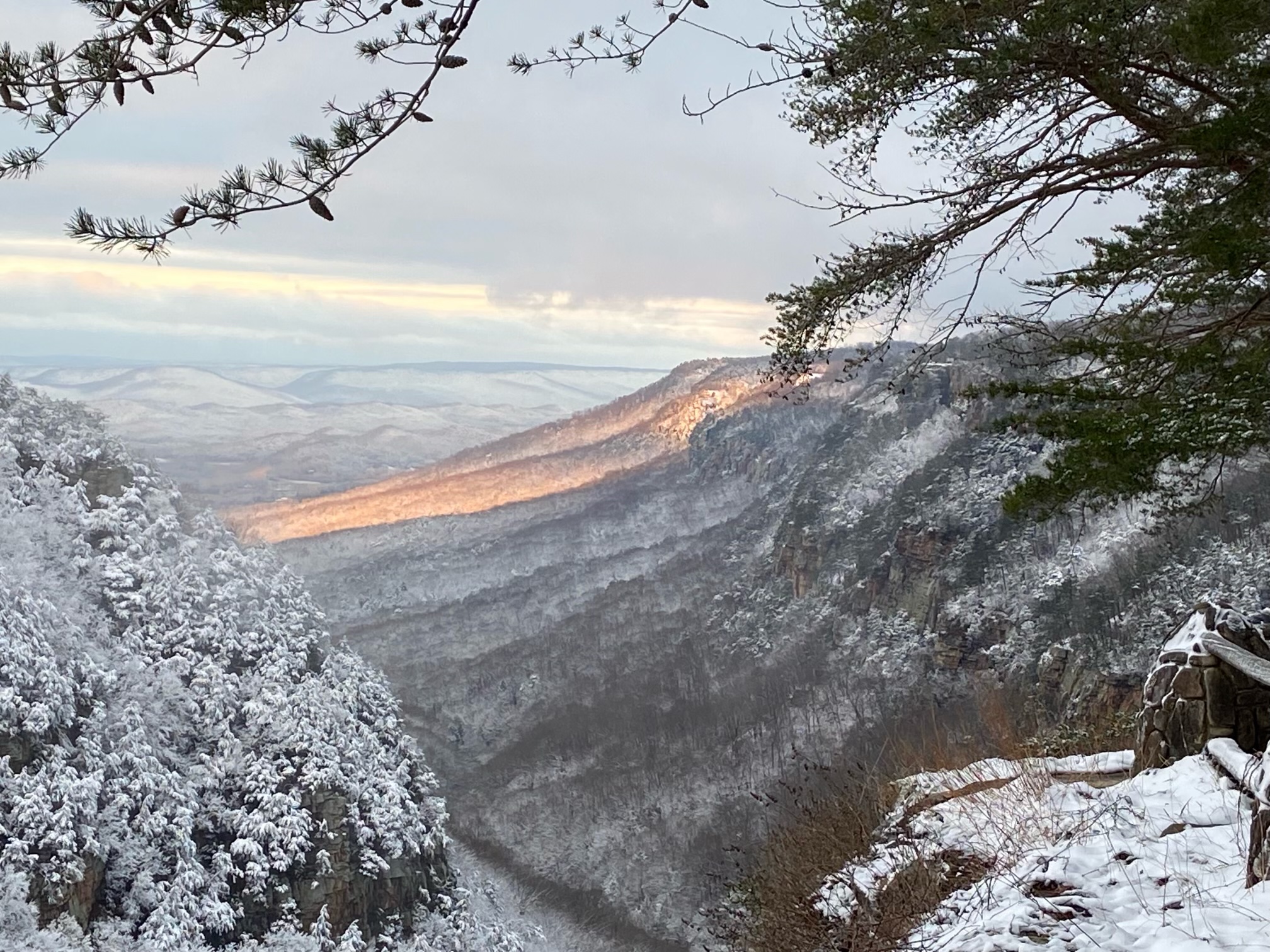 While there is still snow at Cloudland Canyon State Park in Dade County there is another possibility for LIGHT WINTER PRECIPITATION POSSIBLE THURSDAY AND THURSDAY NIGHT OVER FAR NORTH GEORGIA…

A storm system will move across the Mid-South and Tennessee valley bringing rain and winter precipitation to parts of far north Georgia on Thursday and Thursday night.
As the precipitation begins Thursday morning over northwest Georgia, it may fall as a mixture of rain, freezing rain, sleet and/or snow, spreading east, before changing to mostly rain by midday.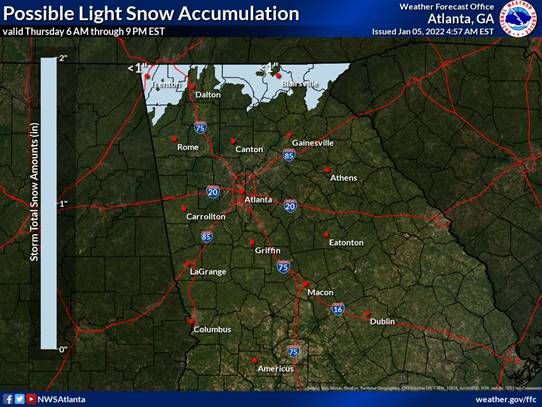 As colder air moves back in later Thursday afternoon and evening, the rain may change to snow with some light accumulations possible in higher elevations.
It is too soon to determine exact amounts and locations but if all the ingredients come together there could be up to an inch of snow at elevations above 1500 feet by early Friday morning.
Temperatures are expected to be cold on Friday with readings staying in the 30s all day in north Georgia and 40s elsewhere. Stay tuned to NOAA Weather Radio, or a favorite local media outlet, for further statements or updates from the National Weather Service.