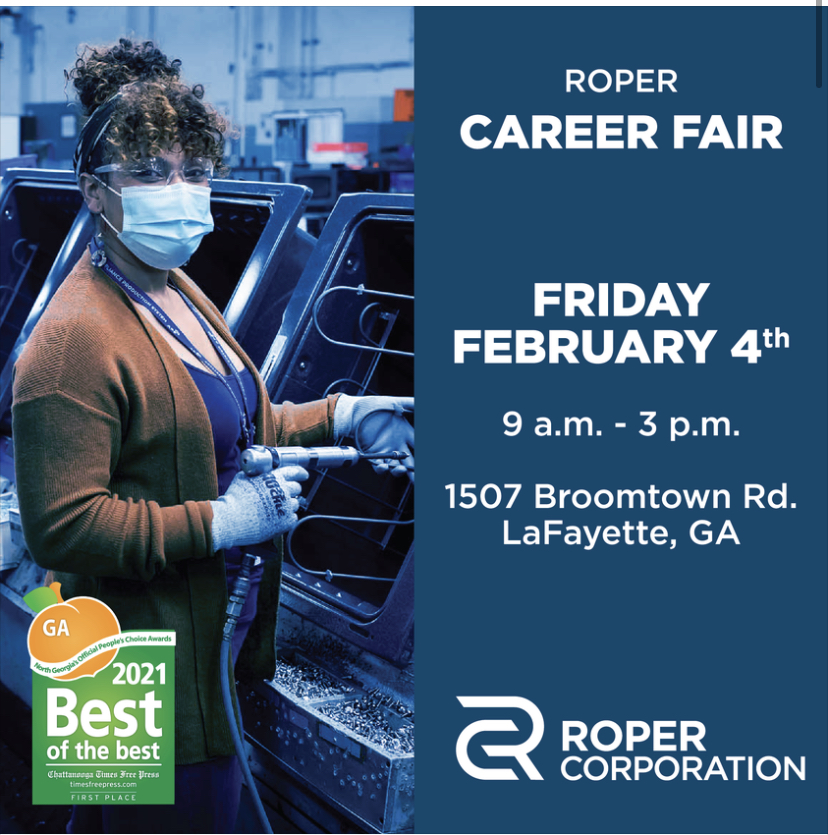 Roper Corporation is now hiring full time positions with up to a $2,000 hiring bonus. Pick 1st or 3rd shift and make up to $2,960 per month. There will be an on-site job fair on February 4th between 9:00 AM and 3:00 PM at 1507 Broomtown Rd in LaFayette, GA.


Date and time
Fri, February 4, 2022
9:00 AM – 4:00 PM EST
Location
1507 Broomtown Rd
1507 Broomtown Road
LaFayette, GA 30728
Roper Corporation is hosting a Career Fair on-site. Please join us for onsite interview and immediate career offer.
Roper corporation is located @ 1507 Broomtown Road Lafayette GA 30728.
Please visit Ropercorp.com to submit