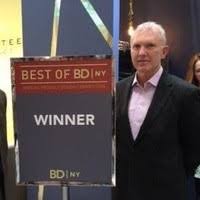 Governor Brian P. Kemp today announced that high-end carpet producer Try-Con Tufters will expand its commercial manufacturing operations in Chattooga County, investing $5 million in a new 109,000 square-foot facility and creating 104 additional jobs.


"Try-Con Tufters has been a first-rate employer in Chattooga County for fifteen years, and we're glad that Georgia has been able to provide the workforce necessary for their growth," said Governor Kemp. "I look forward to seeing the opportunities that this expansion will create for hardworking Georgians and continuing to build on our strong relationships with great businesses like Try-Con Tufters."
Established in 2005, Try-Con Tufters specializes in making quality carpets for hospitality and contract customers from all over the world. Headquartered in Lyerly, this expansion will result in Try-Con Tufters employing more than 200 Georgians when the new facility is complete.
"Try-Con is very appreciative of the State of Georgia, the Northwest Georgia Joint Development Authority, and Chattooga County for allowing us to grow and expand our business," said Try-Con Tufters CEO Milford Morgan. "We are especially appreciative of Governor Kemp, Jeff Mullis, Representative Eddie Lumsden, and Commissioner Jason Winters for doing everything in their power to keep us in the State of Georgia and in Chattooga County. This expansion will ensure our presence in Chattooga County for many years to come."
New job opportunities include operators, menders, and creelers. Individuals interested in career prospects are encouraged to visit TryCon Tufters' Human Resources Department at 5569 Hwy 114 for additional information.
"Try-Con Tufters, under the leadership of Milford Morgan, has been a true homegrown success story. This company's dedication to a standard of excellence and to the citizens of Chattooga County is admirable," said President and CEO of the Northwest Georgia Joint Development Authority Jeff Mullis. "I want to thank Commissioner Jason Winters and our state partners for their fantastic work, and I am proud the Northwest Georgia Joint Development Authority played a key role in closing this deal. I look forward to continuing to partner with our local leaders to spur economic growth in our four-county region."
"I am very excited to announce this expansion of one of our great local industries. Try-Con Tufters has continued to grow and invest in Chattooga County as they manufacture luxury carpet that is shipped all over the world from Lyerly, Georgia," said Chattooga County Sole Commissioner Jason Winters. "This has truly been a team effort working with the State of Georgia, Northwest Georgia Joint Development Authority, Jeff Mullis, and Chattooga County to help Try-Con Tufters maintain and grow jobs here in our community. We couldn't be more proud of this expansion and of this company."
Georgia Department of Economic Development (GDEcD) Project Manager Taylor Kielty represented the Global Commerce division on this competitive project in partnership with the Northwest Georgia Joint Development Authority, Chattooga County, and Georgia Power.
"Try-Con Tufters has been a wonderful partner to the state, and we couldn't be happier to watch them expand their footprint here in Georgia," said GDEcD Commissioner Pat Wilson. "Even as we weather the economic impacts of COVID-19, the state's solid framework of diverse industries will continue to keep Georgia on the path of growth. We are thankful for this positive news and want to thank Chattooga County, the Northwest Georgia Joint Development Authority, and our economic development partners for supporting Try-Con Tufters with their expansion."
About Try-Con Tufters
Founded in Lyerly, Georgia in 2005, Try-Con Tufters is a leader in the manufacturing of high-end carpet that is sold in the hospitality and contract market all over the world.