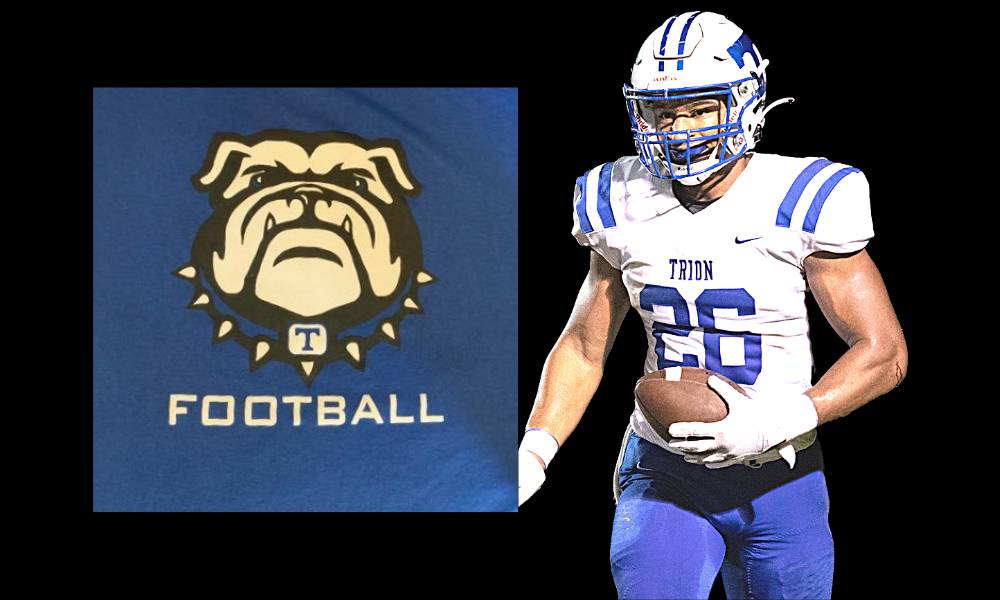 Trion Senior Running Back Rob Brown has been selected as the Georgia High School Player of the Week by Georgia High School Football Daily.

From GHSF:: "Two weeks ago, only bad weather could stop Rob Brown. The Trion running back rushed for 290 yards and scored six touchdowns in a game called at halftime.
Given a full four quarters Friday night, Brown ran for 407 yards – 17th-most in state history, according to the Georgia High School Football Historians Association – and scored seven touchdowns in a 61-28 victory over Mount Zion of Carroll County.
"Not a lot is known about him," Trion coach Sean Patrick said, noting that his 6-foot, 205-pound back has been lightly recruited. "He's kind of a late bloomer. He's a power back. Most of his work is happening between the tackles."
Brown is GHSF Daily's state Player of the Week. The award, sponsored by AstroTurf and Sports Turf, will be presented to Brown at his school this week."
According to Coach Patrick the award is to be presented to Brown at 9:30 am Wednesday at THS.