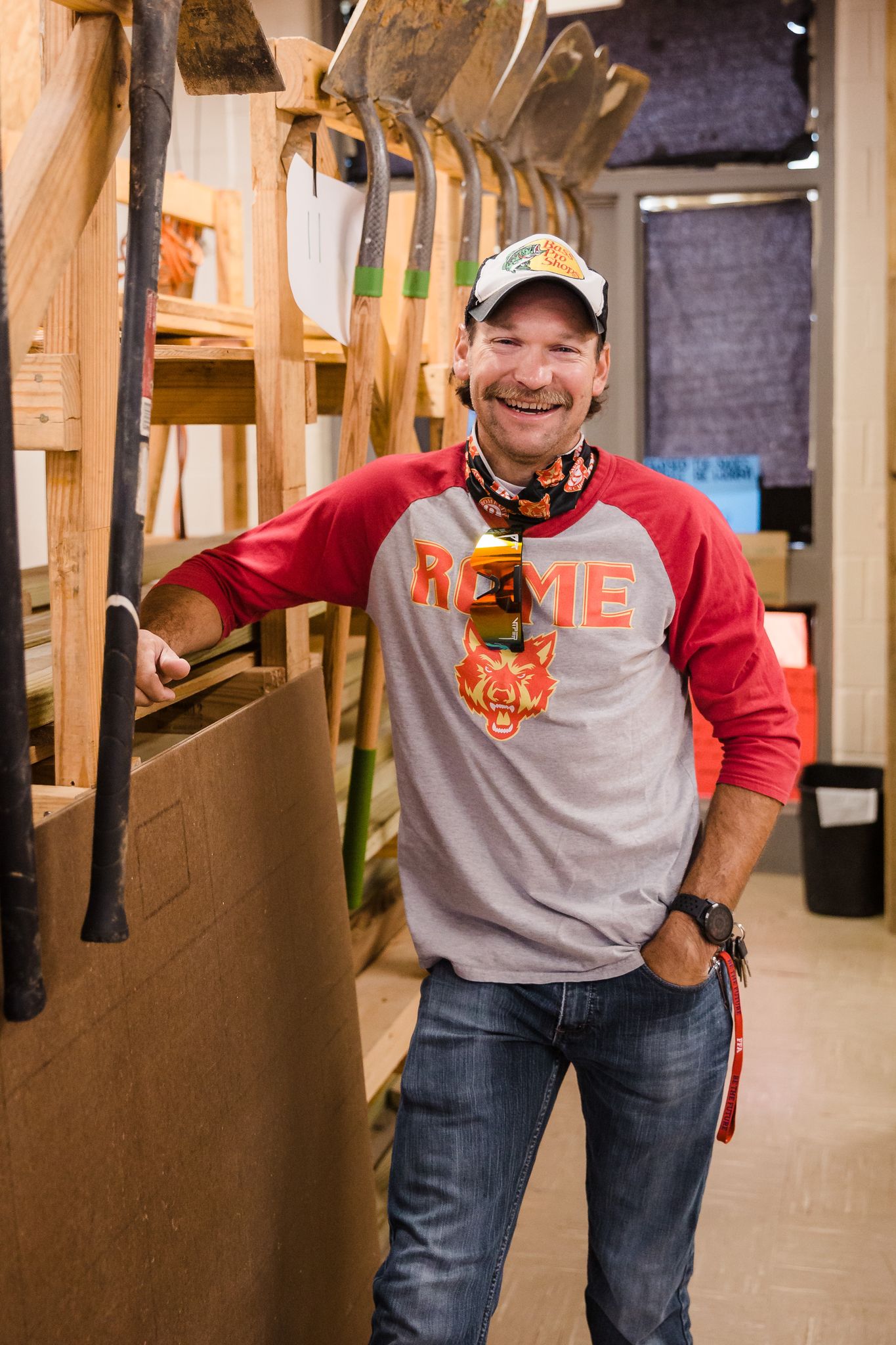 From the students and faculty, to the lunchroom staff and custodial workers, Rome Middle School dedicates every day to training the young minds of tomorrow. These outstanding people help to make their school unique and is a community that focuses on catapulting students to success.

Jacob Addison, construction pathway teacher, has been an educator at Rome Middle School for 8 years, and he takes every chance he gets to brag on his students and their achievements at RMS.
"My favorite part of Rome Middle School is the autonomy the kids get to have and the choices they are given to explore their own interests," explained Addison when asked what he thought made Rome Middle School great. "When these kids get to middle school, it is the first time they are given a little dose of freedom; they get to pick some of their interests to study, whether that is construction, agriculture, nursing or even sports. Rome Middle School offers so many pathways for students to truly explore their personalities, and that is what I love to see. I love seeing many distinct personalities developed by our students."
Addison also enjoys building the one-on-one relationships with his students that would not be possible in a typical classroom setting.
"I absolutely love being able to build these relationships with my students, and really get to know them and make connections. The construction pathway allows the students the freedom to explore their interests and make decisions about what they like or don't like before moving into the College and Career Academy (CCA) in high school," said Addison.
The construction pathway at Rome Middle School is designed to be multifaceted. Addison likes to refer to the pathway as a wide-open canvas that he and his students get to paint as they go.
"There is so much to learn, but what we tend to focus on in during four units of study is safety, measuring, blueprints and then we have a build unit," explained Addison. "When I break it down for them, it opens the door for possibilities in construction. If it fits our curriculum, we can do it.
"I try to expose my students to as much construction material as I can. So, when they get to the high school, they know what they like and don't like, and can set new goals centered around their focus," he explained.
Not only is the construction pathway for students who are seeking out construction as their career, but it is also great for students who have desires to study architecture, engineering, or even public service.
"I've had students who come into our program and may not be into construction. They may want to be an engineer," said Addison. "We study blueprints for a little while and that is when those particular students really shine. Maybe they are really good at math and they want to study architecture or be a general contractor. Construction can help. We learn the basics of both of those areas, as well."
The RMS construction pathway helps with many projects around all RCS schools. In fact, Addison and his students have built bridges for the cross-country team to use during practices, they have built a swing for the special needs class and now they are building picnic tables to sit in front of the CCA for students to enjoy while having lunch.
"We do a lot around the schools, and all of my students really enjoy that work. Whether that is building furniture for teachers or other helpful items for organizations around Rome Middle, the students are never without something to do. It shows when they eagerly file into the classroom ready to learn," chuckled Addison.
"Sometimes I find myself going home at the end of the day feeling as if I wanted to do more to help our students. Then, I'll bump into a student while I'm out who tells me how much of an impact I have made on them. That is what makes being an educator here at Rome Middle worth it," he smiled.
It is teachers like Addison who help to make Rome Middle School a great place to learn.