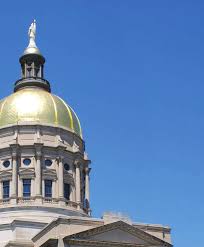 A task force charged with evaluating healthcare access and costs has been constructed in the Georgia Senator.
The announcement was made this week by Lt. Governor Geoff Duncan. The group will be responsible for recommending improvements that can be made to "tackle the cost and access burdens to healthcare across Georgia," according to a media release sent out by the Lt. Governor's office.
Specially, the Task Force will evaluate:
price transparency and other free market solutions;
data and technology utilization;
employer innovation.
The Lieutenant Governor will chair the group, which will hold three meetings before the start of the legislative session in January.
"Georgia has taken huge steps toward being a leader in the field of healthcare," he said in a news release. "I am proud of the work we accomplished to pass 22 healthcare bills during the legislative session, but there is still much to be done. Now is the time to build on that momentum and find high-quality, affordable and accessible healthcare solutions. I am looking forward to working with this distinguished and diverse group of individuals to find common-sense solutions for all Georgians."
Members of the Task Force will include:
Senator Dean Burke, MD, Vice-Chairman of the Senate Health & Human Services Committee
Senator Gloria Butler, Member of the Senate Health & Human Services Committee
Senator Jack Hill, Chairman of the Senate Appropriations Committee
Senator Kay Kirkpatrick, MD, Chairman of the Senate Ethics Committee
Senator Ben Watson, MD, Chairman of the Senate Health & Human Services Committee
Ryan Loke, Special Projects Coordinator, Office of the Governor
Barbara Barrett, Director of Human Resources & Benefits, Langdale Industries, Inc.
Lance Boles, Pharm D., Hartwell Drugs
Jon Duke, MD, Director of Health Informatics, Georgia Tech
Gregory Esper, MD, MBA, Associate Chief Medical Officer, Emory Health Care
Clark Howard, Consumer Advocate
Toni P. Miles, MD, PhD, Professor of Epidemiology & Biostatistics, University of Georgia
Debra Stokes, Executive Director, Georgia Rural Health Innovation Center at Mercer University
Carie Summers, CFO and Senior Vice-President, Georgia Hospital Association
Jesse Weathington, Georgia Director, Total Spectrum
The meetings are going to be streamed using Facebook Live, however, the Lt. Governor's Office did not provide information as to where.
Meetings will be held on:
Thursday, September 5th;
Wednesday, October 9th; and
Tuesday, November 5th.
The first meeting will be held in the Georgia State Capitol, Room 450.