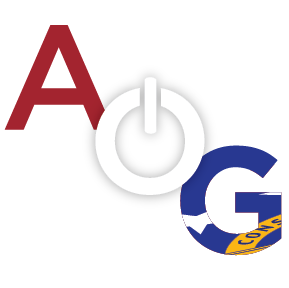 School Superintendent Salary Watch: Southeast Georgia


Salary information was retrieved from Open.Georgia.gov and the school district report card and enrollment information is based on the 2016 CCRPI data from the Georgia Department of Education. Some school superintendents listed below may not be currently serving in their positions for the 2017-2018 school year. 
---
Southeast Georgia School Superintendents make six figures and often are paid well below their metro Atlanta counterparts. Some main issues facing rural schools in Georgia are teacher shortages in critical subjects (math and science), transportation costs, and increases in healthcare contributions often challenge school district budgets. School superintendents wear many hats to run a school district, and answer to the locally elected school board of education.  School superintendents are judged on by their school district's performance contract (strategic waiver contract) with the state board of education and overall performance of other local variables such as finances and operations.
---
Based on 2016 information retrieved from Open.Georgia.gov – School district report card is based on a 100 point scale.
| | | | | |
| --- | --- | --- | --- | --- |
| Superintendent | School District | Salary | CCRPI District Report Card Score | Enrollment |
| Thomas Lockamy | Chatham County | $270,365.01 | 64.5 | 41,490.00 |
| Paul Brooksher | Bryan County | $197,663.24 | 80.6 | 9,198.00 |
| Howard Mann | Glynn County | $191,728.30 | 76.9 | 14,241.00 |
| Valya Lee | Liberty County | $190,000.02 | 75.7 | 11,080.00 |
| John Barge | McIntosh County | $185,894.76 | 62.9 | 1,554.00 |
| Charles Shearouse | Effingham County | $176,413.48 | 80.6 | 12,164.00 |
| William Hardin | Camden County | $167,418.13 | 83.4 | 9,793.00 |
| Jim LeBrun | Ware County | $165,500.04 | 81.4 | 6,609.00 |
| Fred Longgrear | Candler County | $163,315.08 | 66.4 | 2,196.00 |
| Charles Wilson | Bulloch County | $160,326.98 | 71.6 | 10,976.00 |
| Robert Waters | Long County | $150,104.46 | 69.4 | 3,803.00 |
| James Brinson | Wayne County | $147,808.49 | 75.7 | 5,782.00 |
| Scarlett Copeland | Appling County | $138,836.76 | 72.8 | 3,693.00 |
| Kevin Judy | Emanuel County | $137,748.00 | 63.7 | 4,357.00 |
| John Lairsey | Charlton County | $136,480.36 | 71.9 | 1,767.00 |
| Georgia Collins | Evans County | $126,568.74 | 69.8 | 1,874.00 |
| Kevin Smith | Pierce County | $122,400.04 | 85.9 | 3,825.00 |
| Gina Williams | Tattnall County | $120,400.00 | 67.6 | 3,845.00 |
| Donna Ryan | Clinch County | $120,000.00 | 62.4 | 1,401.00 |
| Elaine Reichert | Bacon County | $117,405.88 | 74.8 | 2,230.00 |
| William Bland | Screven County | $115,146.36 | 70.6 | 2,418.00 |
| Kim Morgan | Brantley County | $107,462.95 | 79.8 | 3,599.00 |
| Tara Copper | Jenkins County | $105,682.92 | 62.5 | 1,267.00 |