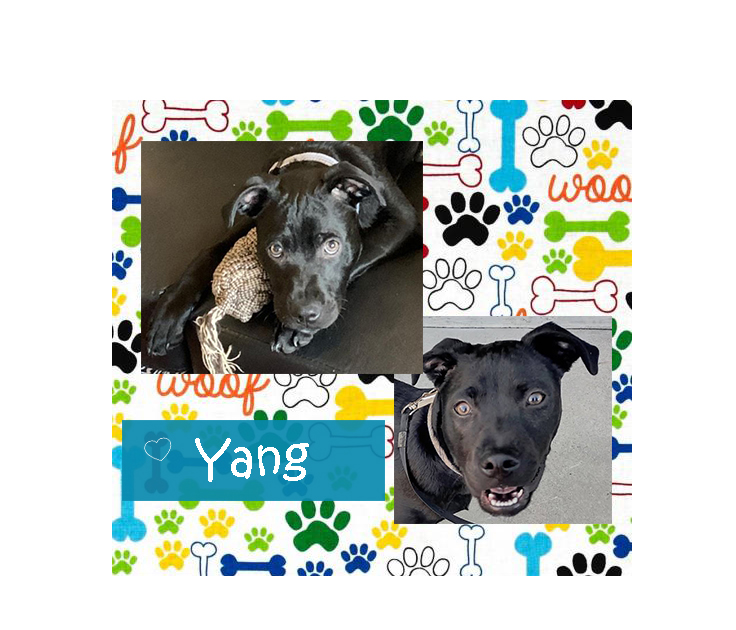 Meet Yang!
Yang is a handsome 4 month old terrier mix with the most precious eyes! He came into rescue looking a bit rough – diagnosed with Demodex upon his vet examination, put on medication, and has since been cleared.


He is currently in a foster home with other dogs. He has been around children and adores them! Cuddling and playtime are his favorites when he is not wanting to smother you with kisses or talk to you. Yang is crate trained and house trained (as long as he is taken out after eating/drinking).
Yang has been vet examined, vaccinated to age, on monthly preventatives, has a microchip, and has been neutered.
If you're interested in meeting Yang, email borohumane@gmail.com or call The Humane Society of Statesboro & Bulloch County at 912-681-9393.
http://www.statesborohumane.org/
The Humane Society of Statesboro and Bulloch County is a non-profit animal welfare organization dedicated to Animal Rescue and Low Cost Spay and Neuter Programs. We are a foster care only organization. All of the rescue animals in our care are living in foster home environments. If you are interested in meeting one of our 'Foster Fur Kids' call us at 912-681-9393 or email us at @ borohumane@gmail.com. Adoption Applications are available at statesborohumane.org. Stop by one of our adoption events, fundraisers or our Thrift Store (ReTails) to get involved. TOGETHER WE CAN SAVE LIVES!