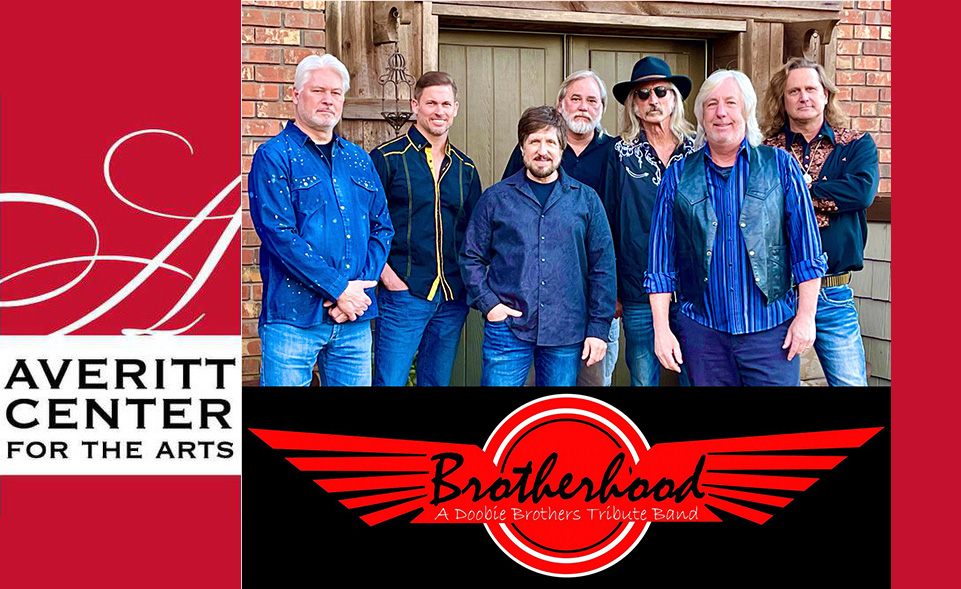 Brotherhood – a Doobie Brothers Tribute Band will be entertaining fans on December 4 at the Averitt Center in Statesboro. The show starts at 7:30 pm.


The band is made up of eight veteran musicians who were brought together by their love of Doobie Brothers' music. "Honoring the original group, including two drummers and a percussionist, two guitars, bass, and keyboards, and all the vocal harmonies that made the Doobies incredible sound."
Band Members: Drew Jacobs on guitars and vocals, Jim Wojenski on lead guitars, John Broderick on bass guitar and vocals, Chris Godfrey on percussion and vocals, Mike Cotsman on keyboards and vocals, Hal Eisenberg on drums and vocals, Michael Whitlow on drums, and Charity Hitchcock on vocals.
Tickets are $30 and can be purchased HERE.
Tickets for members, military, first responders, and city/county employees are $28.