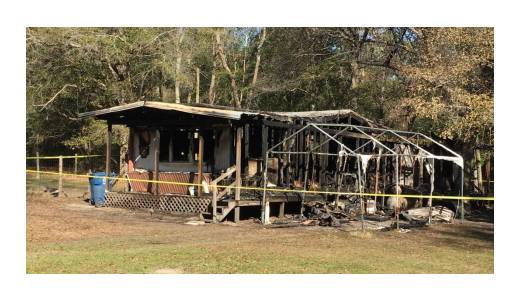 Around 3:50 P.M on the afternoon of January 6, the Bryan County Fire Department responded to a residential fire located at 6405 Highway 204 in Ellabell, Georgia. 

After extinguishment, emergency personnel discovered the body of Mary Huerd, 73, of Ellabell, Georgia, near the laundry room. 
"The 40-year-old, single-wide mobile home was completely destroyed by the blaze. The body of the deceased was turned over to the GBI Crime Lab, where an autopsy is set to be performed," said Safety Fire Commissioner John F. King. "The origin of the fire was behind the dryer from an improperly vented dryer duct. The dryer's exhaust ignited trapped clothing lint which started the fire. No smoke detectors were found in the home." 
Investigators with the Insurance and Safety Fire Commissioner's Office are assisting Bryan County Emergency Services, the Bryan County Sheriff's Office, and the Bureau of Alcohol, Tobacco, Firearms, and explosives with this investigation. 
Huerd is the first victim to perish in a Georgia fire in 2020