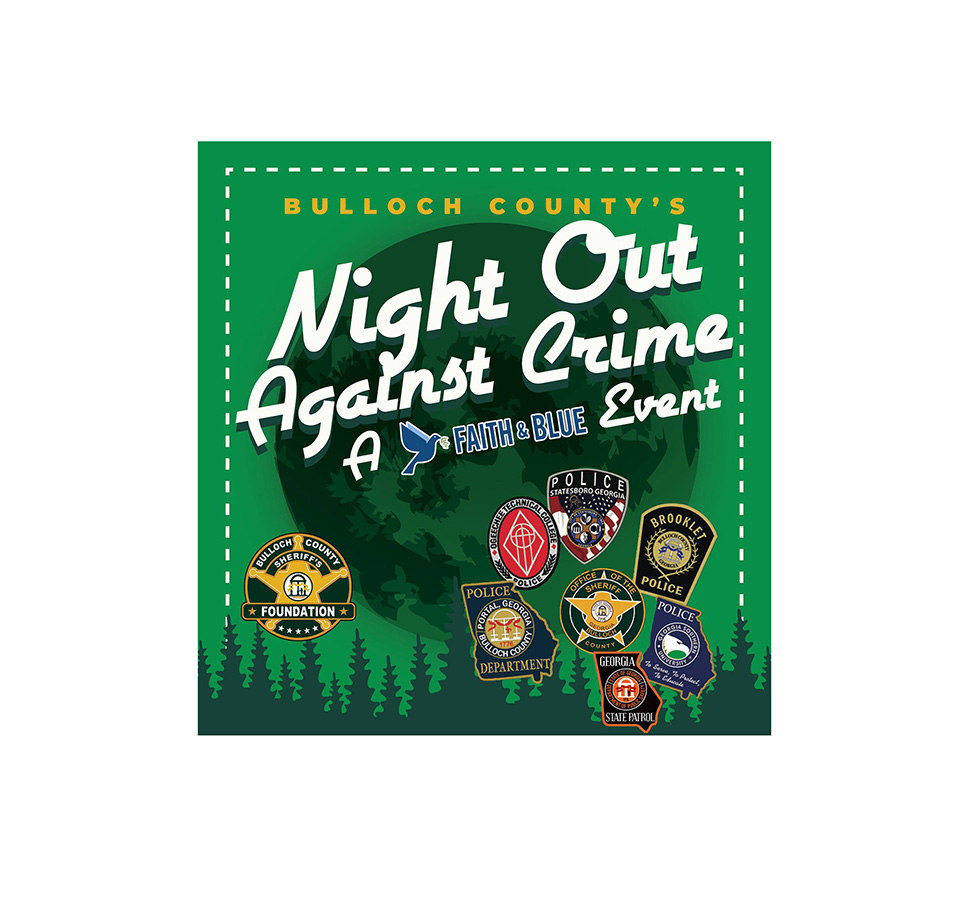 Bulloch County's Night Out Against Crime will be on October 9, 4:00 p.m. – 7:00 p.m.


The event, hosted by Bulloch County Sheriff's Foundation, will be at the Honey Bowen Building, located at 1 Max Lockwood Drive in Statesboro.
This is an event for the whole family, with free food and activities for all ages.
For more information, call Julie Morrison at 912-764-9846.