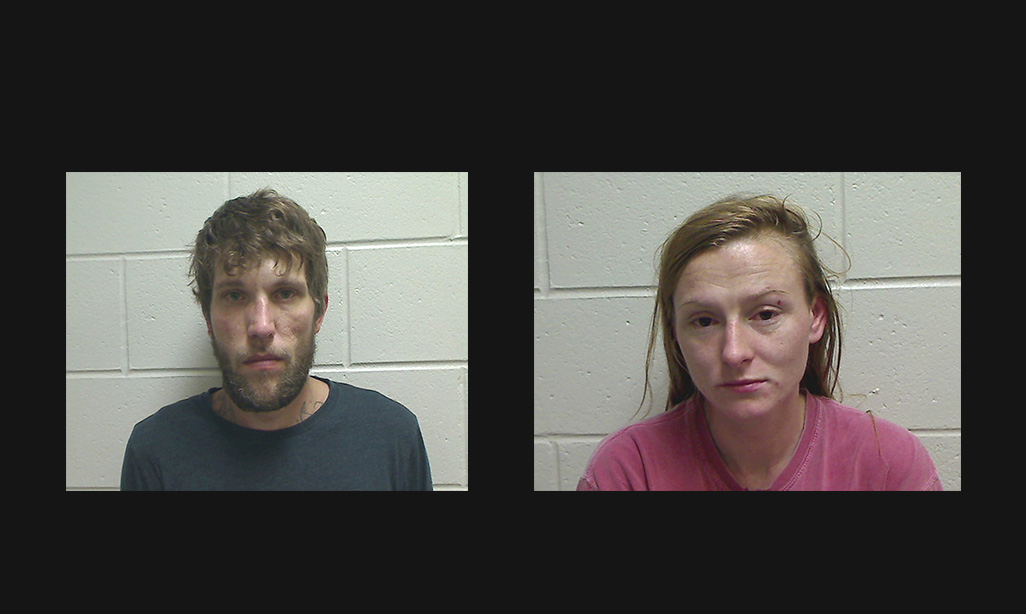 According to Bulloch County Sheriff's Office, two people were arrested after they provided methamphetamine and marijuana to an inmate worker at a recycling center. 

On September 21, 2021, BCSO received information that a male and female approached an inmate worker at a recycling center and provided the inmate with methamphetamine and marijuana. The inmate immediately took the contraband to his supervisor and provided a description of the suspects' vehicle and tag number.
Crime Suppression Team(CST) investigators, along with patrol deputies and K-9 were able to locate the vehicle at a residence on Hwy 80.  Timothy Burke and Hayleigh Croom were inside of the vehicle. A search of the vehicle was conducted and a trafficking amount of Methamphetamine was recovered, along with marijuana and schedule II, III, and IV prescription narcotics. Burke was also found to be on probation. A search of his residence was conducted where cocaine, marijuana, and two firearms were discovered.
Both Burke and Croom were arrested on multiple charges and remain at the Bulloch County Jail.
Timothy Burke –
Trafficking methamphetamine
Possession of marijuana
Possession and use of a drug related object
Possession of Cocaine with intent to distribute
Possession of a firearm by a convicted felon
Possession of firearm during the commission of a crime
Possession of schedule II, III, and IV with intent to distribute
Sale/distribution of methamphetamine and marijuana
Hayleigh Croom –
Possession of methamphetamine
Possession of marijuana
Possession of drug related objects
Sheriff Brown would like to continue to encourage citizens to contact the Crime Suppression Team with any complaints of drug activity that you may suspect. All complaints will remain anonymous and be investigated thoroughly.