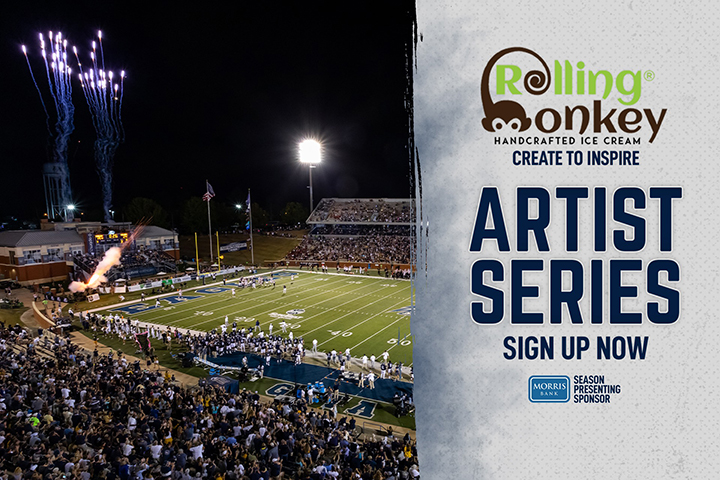 The Georgia Southern University Artist Series "Artist of the Game" is presented by Rolling Monkey. Nominate yourself or someone else to have art featured at a GSU football game.

Artists of all kinds are invited to create or share a Georgia Southern-inspired piece of art for football game days. GSU wants painters, singers, graphic designers, woodworkers, etc. to share their talents with other members of Eagle Nation.
Applications are open until August 20. Fill out the form online HERE.